Welcome to the website of the 1st Wychwood Scout Group. Here you will find information about what goes on at the 1st Wychwood Beaver, Cub and Scout sections, how to get involved and a little bit more about Scouting in general.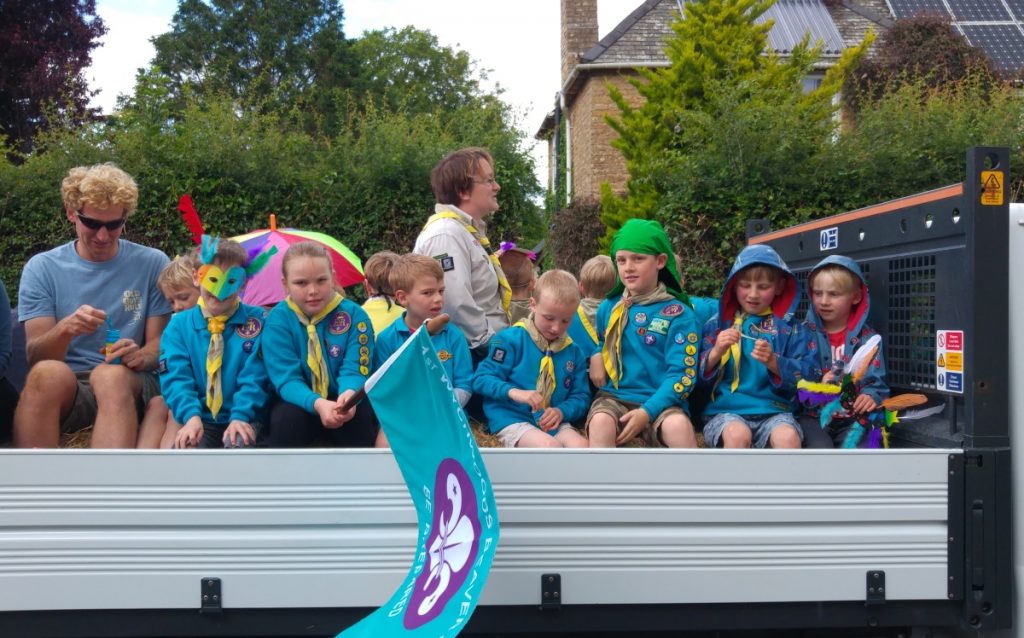 In the parade for this year's Milton summer fete
We currently have two thriving, active sections; Beavers for 6 to 8 year olds and Cubs for 8 to 10½ year olds. Watch this space for more about our Scout section.
Each section meets weekly to play games, enjoy activities and work towards one of the many badges available. There are also opportunities to go out on trips and camps throughout the year.
If you'd like your son or daughter to join any of the sections, please fill in their details here. Alternatively, if you would like to get involved with running any of the sections, please get in touch, an extra pair of hands is always very welcome.