The Cubs uniform consists of a green sweatshirt and the Group neckerchief. The sweatshirt can be purchased online or bought from Wreal Sports, which has shops in Carterton and Bourton-on-the-Water.
The Group neckerchief is specific to the 1st Wychwood section, with the Group's badge attached.  These are provided from the Group when your child is invested, with a woggle corresponding to the colour of their Six. All other items of clothing are optional. Replacements for lost neckers are available for £3.50 and 50p for a replacement woggle.
For a Pack meeting we would normally expect your child to attend in uniform from the waist up. Non-slip shoes such as trainers are essential. Meetings begin with the traditional Grand Howl, after which Cubs can then remove uniforms for the remainder of the evening.
Badges are then sewn onto the sweatshirt as they are awarded, in the positions outlined below.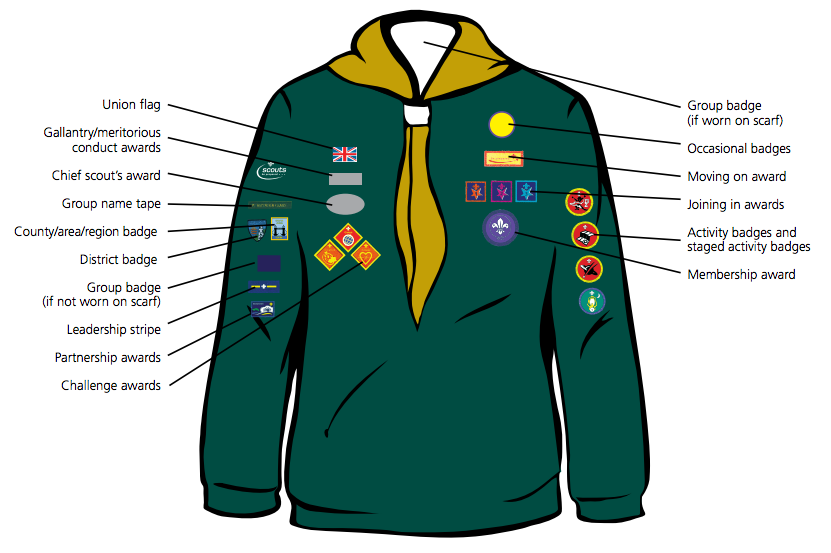 More information about the badge scheme can be found on the scouts.org.uk website.